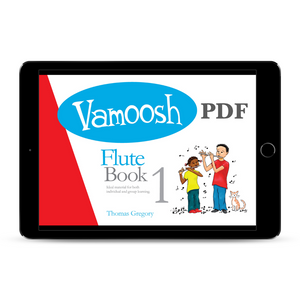 A digital version of Vamoosh Flute Book 1. Fun, user-friendly book for beginner Flute players. Ideal for both individual and group learning. Simple to use with motivating backing-tracks. Many items are compatible with other Vamoosh Wind and String Books. 
Backing-tracks are available here and on Spotify, iTunes, YouTube and other platforms. Search 'Vamoosh Flute Book backing tracks'.
A Piano Accompaniment book is available here.

This product is a PDF download